Stopping Termites From Destroying Your House
People in New England don't spend a lot of time thinking about termites. We tend to think that our cold winters eliminate most problem pests and our summers are short enough that they can't do too much damage. Unfortunately, when it comes to termites, that's just not true. Termites are active in every state except Alaska, and they can survive Waltham winters, especially when they've already moved into the warmth of your walls.
If termites get into your house, they will eat away at the wooden structures inside, weakening them over time, sometimes to the point of making your home structurally unsound. Getting rid of an active termite infestation as quickly as possible is a must, but preventing a termite infestation before it starts is much more ideal. Assurance Pest Solutions can help with your termite control needs, no matter what they are.
Out Termite Control Offerings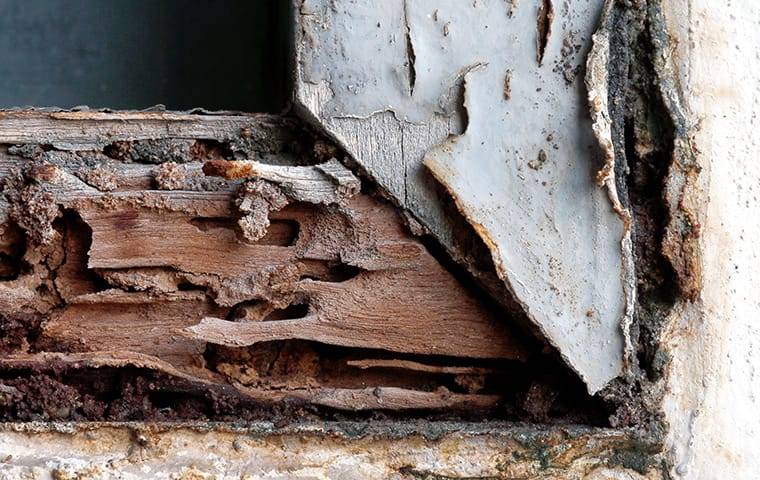 Inspection
Our termite inspection will assess the extent of your present termite infestation. It also allows us to look around your house and property to determine if there are conditions conducive to a termite infestation. For example, excess moisture around your property or areas where there is direct wood to soil contact are conditions that may attract termites to your property.
Treatment
We offer a number of treatment methods to eliminate and prevent termites. After inspecting your home, we'll recommend a treatment method or a combination of treatment methods that will yield the best results.
Direct Liquid Treatment
In instances where termites are already active in your home, we'll apply a residual liquid treatment directly to the wooden elements in your house. This treatment will help eliminate the current termite activity in your home.
Termidor®
We use Termidor® HE, America's #1 termite defense product. We'll dig a trench in the soil around the exterior of your house, apply Termidor® into the trench, and refill the trench. This product can be spread from termite to termite, allowing it to spread throughout an entire colony.
Advanced Termite Bait Stations
Our Advanced Termite Bait Stations allow us to monitor for termite activity and place bait where we find activity. We'll install the stations into the soil around your house every 10-15 feet. We then check these stations three times a year to see if termites are active in the area. These checks take place in April, July, and October.
Pre-Construction Treatment
If you have not yet built your home, we can protect it from termites right from the start. We'll apply a spray treatment to the soil before you pour your foundation.
Termite Control You Can Count On In Waltham, MA
Whether you have a termite infestation or not, getting termite control services is always a wise idea. Assurance Pest Solutions can determine whether you have active termites on your property, then provide you with the service you need to best meet your needs. Contact us today to schedule your termite inspection.
Learn more about our home pest control and commercial pest control services.
Get Started Today!
Complete the form below to schedule your services.