Keep Mice And Rats Out Of Your Home
Rodents are a common pest in the Waltham, MA area, and they're one of the worst pests you can have in your house. Rodents aren't known for quietly moving in and not making trouble. Instead, they'll begin to cause problems right away as they create easy entry points into your house and do further damage by chewing through walls, insulation, pipes, wires, and more.
They don't stop there, though. Rodents leave contaminated droppings everywhere they go, spreading illnesses to your family. They also bring parasites inside with them, which leaves you to deal with secondary infestations of other pests, like fleas or mites.
If you've heard scratching in your walls or found droppings in your cupboard drawers, rodents have likely found their way into your house. Many Waltham homeowners try to get rid of rodents on their own, but this usually doesn't completely rid them of the problem. For the complete elimination of a rodent problem and to get the prevention you need to avoid another infestation in the future, you need the help of the professionals at Assurance Pest Solutions.
Our Rodent Control Offerings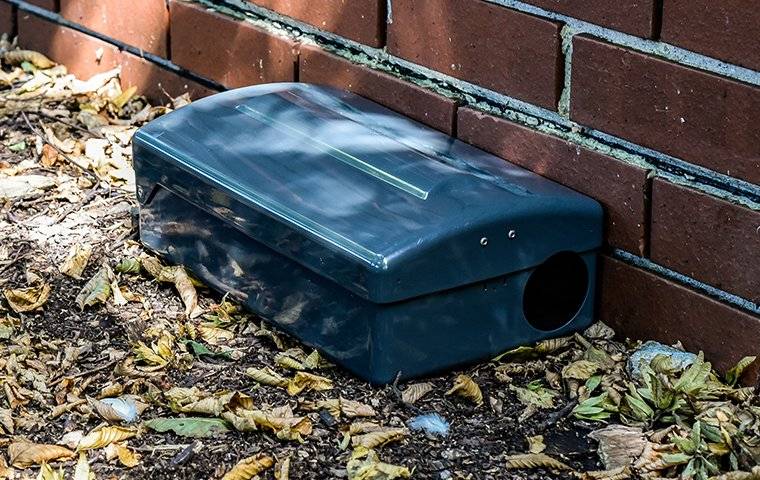 Baiting, Trapping, & Exclusion
When you contact Assurance Pest Solutions, we arrive at your house ready to take action. We offer several different treatment options for mice and rats, so it helps us decide on the best course of action when determining what type of rodent has gotten into your home.
For mice, we'll set up bait stations and traps where the mice are nesting. If your attic is accessible, we'll also set out equipment there if we see signs of activity. We also perform exclusion work at the ground level, with the option to seal entry points at roof level, if necessary. We will seal pipes, gaps, foundations, and any other areas that the mice might be using to gain access to your home.
For rats, we use pre-bait traps to allow the rats to become accustomed to the traps. We'll also set traps outside your home. Once we have the infestation under control, we'll perform the exclusion work necessary to keep them out of your house in the future.
Rodent Removal & Sanitation
In addition to our baiting, trapping and exclusion services, we also offer rodent removal and sanitation services. You do not want rodent remains or droppings left in your house after the rodent infestation is gone. These contaminates will lead to terrible odors and potential illness as particles can dry and get into the air. We'll use a HEPA vacuum to clean up the areas where rodents spent their time, then spray a liquid sanitizer to disinfect the area. We can also remove and replace damaged insulation if necessary.
Warranty
Our mice control services come with a six-month warranty; our rat control warranty is available based on an on-site assessment of the property.
A Rodent-Free Home Is A Healthy Home
When rodents get into your house, they can make your family sick and will cause damage to your house. Get them out and keep them out by enlisting the help of Assurance Pest Solutions. We will fully remove the rodents from your home, clean and sanitize the areas where they spent their time, and seal the entry points so you won't have to worry about an infestation returning. At the first sign of a rodent infestation, contact us for service.
Learn more about our home pest control and commercial pest control services.
Get Started Today!
Complete the form below to schedule your services.