Are You Prepared For Termite Season In Waltham?
4/15/2023
Termites are some of the most destructive pests. Unfortunately, they can live undetected on your property for a long time. It is not easy to discover signs of termites before you see significant damage. The only way you can get ahead of these discreet pests before they invade your property is to hire experts in pest control in Waltham from Assurance Pest Solutions. Continue reading to learn more about termites, handy prevention tips, and how to control active termites on your property.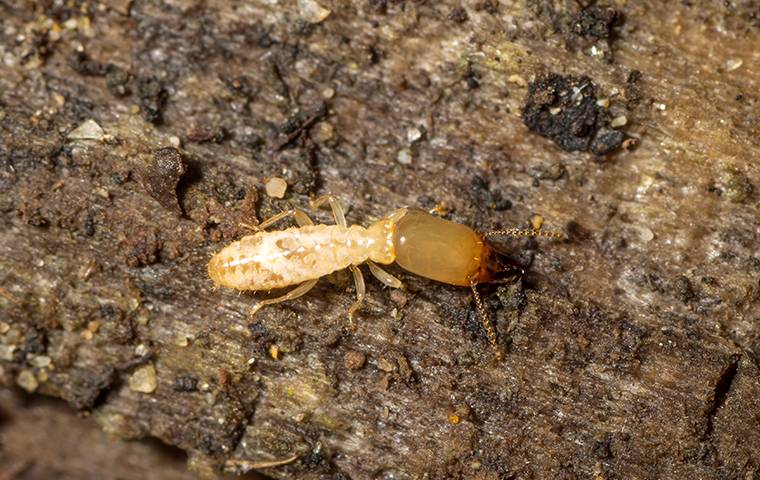 What Is Termite Season?
Termite season begins between late March and early April to early May for most subterranean termites. The swarming stage happens during the warm season as termites look for new nesting grounds. If you notice swarming in your backyard, it is the most obvious sign that a termite infestation is underway. However, the lack of swarming does not indicate that termites are not on your grounds. Hire the best termite company near you to inspect your house for any signs of termites.
How Worried Should I Be If I See Termite Swarmers Around My Home?
When you see termite swarmers, it is a sign that a termite colony is nearby. Identifying where the swarmers are coming from can tell where the colony originates. Swarmers are not dangerous; the offspring are the ones with the power to cause damage to your home, and this only happens after the swarmers have picked a site to start a new colony.
Handy Tips To Prevent Termites Around Your Property
To help you prevent the likelihood of termites invading your property, below are handy tips for you to apply:
Reduce moisture: Moist grounds are ideal nesting grounds for subterranean termites. Use a dehumidifier to reduce excess moisture in your property.
Treat wood: Contract a professional team to apply termite treatments on your wooden surfaces before painting or priming.
Repair leaks: If your roof leaks, it can lead to moist walls. And if leaks get into your basement, termites can access your home.
Switch off outdoor lighting: Flying termites like to swarm in well-lit areas in early spring. Protect your home from termites by switching off the lights and closing your doors and windows.
Remove clutter: Discarding old newspapers or worn-out furniture can limit termite breeding on your property.
Avoid direct contact between untreated wooden items and the soil: Use cement or stone to prevent wooden materials from touching the soil.
Remove old tree stumps from your property.
Invest in proper landscaping to prevent water from accumulating around your home's foundation.
Schedule regular inspections for termites by hiring the best termite control company for your Waltham home.
Depending on your surrounding area, it might not be easy to prevent termites from accessing your home unless a professional team assists you in ensuring that your property is termite-free.
The Best Termite Protection For Your Waltham Home
It is impossible to control termites in your home using DIY measures. If you see termites in your home, immediately contact specialists from Assurance Pest Solutions and let professionals prevent an infestation from causing damage to your property. If you think it is costly to hire professionals, the damages that termites can cause are so high that professional help is a good deal that can spare you from the stress that can come from experiencing damaged property.
Termites are destructive pests that compromise the structural integrity of your wooden structures and furniture. If you want to know that a new colony is about to begin on your property, swarming termites during the warm season is the most notable sign. To avoid the extensive damage of these pests, work with professional providers of termite protection in Waltham from Assurance Pest Solutions. Call our office to get experts on your property today.